2019 Speakers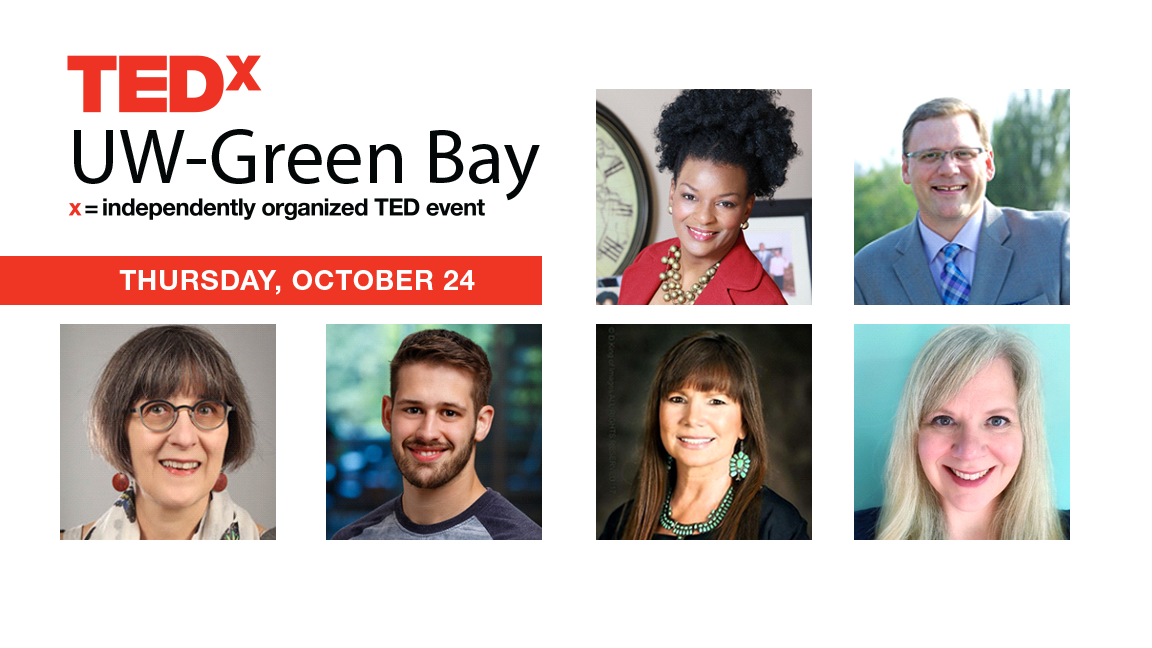 Andrew Becker
Andrew Becker discusses how the current food environment of today motivates us to consume until we are obese. We are evolutionarily primed to thrive in a food scarce environment with natural foods, but now face an endless supply of processed junk food that has the power to cause addiction.
Dennis Buehler
You have the ability and means to positively impact the lives of others. Yet in today's social climbing and media rich world, some believe meaningful philanthropy is only accomplished by caricatures of the wealthy elite. Let's return to the root of philanthropy and understand we are all endowed the make a difference.
Dennis Buehler became President and CEO of the Greater Green Bay Community Foundation in 2017 following 25 years of work in the nonprofit sector.
Jessica Van Slooten
Many people think romance novels are trashy, formulaic, and anti-feminist smut. In this passionate talk, Jessica Lyn Van Slooten challenges negative stereotypes about romance novels. She argues that many of today's authors are modeling a more inclusive, equitable, and feminist world through romance novels.
Renita Robinson
Renita Robinson shares a powerful story of how one word, relationship and/or decision can change the life of someone who doesn't think they matter. Situated in a personal story of overcoming shame to become an accomplished leader, listeners will be encouraged to encourage others.
Siobhan Marks
Siobhan Marks' Anishinaabe name is Zeegwan Noodenese meaning the warm breeze of Spring. She is Miigizi (Eagle) Clan and a descendant of the Lac Courte Oreilles Band of Lake Superior Chippewa Indians of Wisconsin and Cree, which she can trace back to the 1700's. Over the past 11 years, she has studied historical pieces and has made a number of traditional dresses that she calls "Our Grandmothers Dress", representing the historical eras this important dress was worn. She has shared the story of Our Grandmothers Dress and how to make them with women in tribal communities throughout the US and Canada, and has presented at conferences, Universities and museums.
More About The Event
Along with the six speakers, TEDxUW-GreenBay also includes five coaches that help shape each discussion to fit TEDx standards. This year's coaches include Chuck Rybak, Ryan Martin, Jennie Young, Shauna Froelich, and Danielle Bina.
The creators and co-organizers for the TEDxUW-GreenBay series include Aaron Weinschenk, Kelli Strickland, and Ellen Rosewall. Weinschenk is an associate professor and chair of Political Science on the UW-Green Bay Campus.